A LAUNCH AT PARKER MARINE, INC.
This thirty-five foot trawler has spent almost every winter of her existence with PMI.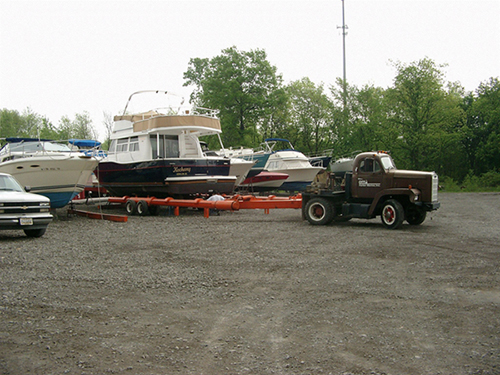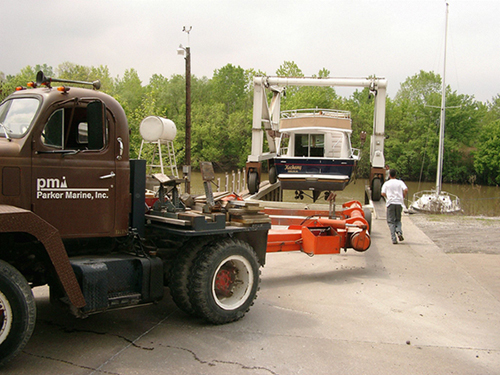 First, the yacht is positioned in between the self-loading trailer, secured and lifted off it's shoring. Then it is transported to our launching area.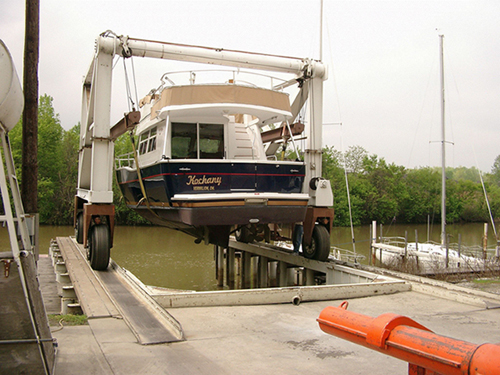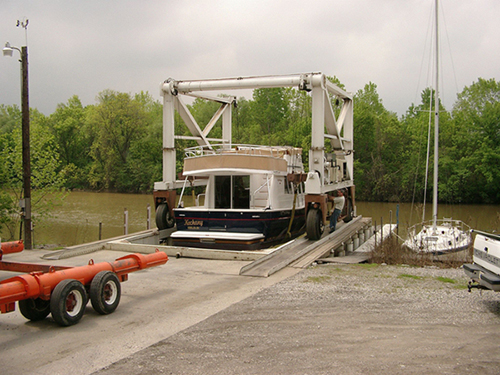 It is then lifted from the trailer and driven over the lift well by our 30 ton lift. The yacht is carefully inspected before it is placed in the water. Once in the water, it is gone over to make sure nothing is leaking and all systems are in working order. Then she's on her way to the owner's dock for the summer.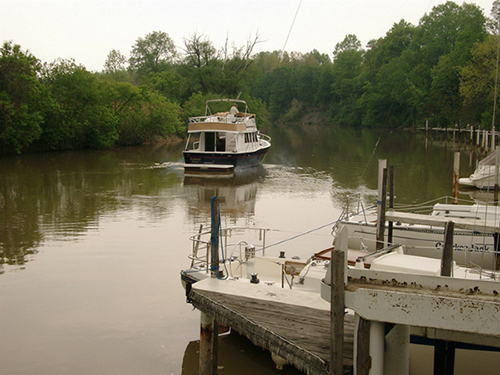 "See you in September"
Click on the "To PMI by Sea" at the left to view his journey to Parker Marine, Inc.