THE PARKER MARINE (PMI) STORY
THE EARLY YEARS

During the early 70's, PMI president Dick Parker and his brother Tim raced Jet 14 (fourteen foot, one design) sailboats. It seemed as though the boats they sailed were in constant need of rebuilding and repairs. Eventually, the brothers figured they could build a better boat, so they begged and borrowed and soon found themselves in the boat building business. The year was 1975 and 'Parker Brothers Fiberglass' was going to build the finest Jet 14 in the world. Since neither one had any boat building experience and even less business experience, they both learned quickly. Unfortunately, the biggest lesson turned out to be that this was a real bad idea, and after several years sold all tooling and equipment and went their separate ways.
Several years passed and the pain from the lessons learned had faded, in 1978, Dick Parker and his wife, Debbie, thought out a new approach. Parker Bros. Fiberglass was back in business starting out with minimal capital investment and overhead and specializing in fiberglass repair and refinishing. Eventually, Parker Bros. Fiberglass had a shop full of Corvettes and damaged boats. Corvettes that had been restored and/or refinished at the Parker Bros. Fiberglass facility were making their way into the car show scene. The shop was quickly earning a reputation for craftsmanship and finish work (which has stayed with Parker through the years).
THE FORMATIVE YEARS

Within several years it was time to move to a larger shop as it seemed the size of the boat projects were growing and the Corvette work was fading out of the shop. Throughout the mid-eighties, Parker Bros. Fiberglass was turning out fairing jobs on Star Class one design boats, Lightning's and J-24 keels that were winning competitions around the country. Collision repair work, storm damage, grounding repairs and touch up work and overall refinish work also kept the shop full. Attention to detail takes on the same importance whether you are fairing the sides of the Olympic Class Star boat, or replacing a rotted transom and stringers in a twenty foot Bass boat; this was (and still is) one of the Parker shop philosophies that is put into every job.
The size of the boats continued to grow and it was time to find a larger facility, this time on the water. In 1987, Parker Bros. Fiberglass moved to a new location on the Black River in Sheffield Village, Ohio. This new location proved to be perfect for the growing company. With access to the Black River, customers with boats up to 60 foot in length could now make it to the Parker Bros. Fiberglass facility for repairs or refinishing work. The Black River flows to Lake Erie via the Harbor of Lorain, Ohio. The close proximity of this harbor to the geographic center of the South Shore of Lake Erie makes it ideal for boats traveling from either end of the lake. The close proximity (just 3.5 miles) from I-90 makes it an easy haul for customers with trailered boats.
MORE GROWTH, AND A NAME CHANGE!

As the next decade went by, the reputation built by the Parker Bros. Fiberglass boat repair and refinishing shop had grown to an international level. Olympic class yachtsman, and Americas Cup skippers from around the world were (and still are) shipping their boats to the shop in Sheffield Village, Ohio to be prepped for upcoming racing events. The scope of repair work being completed on both sail and power boats continued to grow and become more extensive.
In 1998, Parker Bros. Fiberglass became PARKER MARINE INC. (PMI). Dick Parker is President of the new corporation and Debbie Parker serves as Vice President. The change in the name was made to more accurately reflect the services now being performed. Rebuilding and repair projects were now involving electrical, plumbing, mechanical, as well as electronic and air conditioning systems. The company philosophies of attention to detail, craftsmanship and professionalism that have been implemented throughout the past two decades are still the basis for which the company strives.
During this same year, PMI acquired boat moving and lifting equipment, and a lease on a 30,0000 square foot storage building and marina facility, which now put the company in a position to serve customers with year round boat storage as well as service and repair. During the next few years, the service and repair shop grew to 6,000 square feet. That facility layout was the PMI home, until October of 2008.
A NEW GENERATION???
In 2004, Dick and Debbie's older son Bryan, earned his degree from Ohio State University in Mechanical Engineering and joined the business full time; will he steer the ship into the next generation? Stay tuned!
THREE DECADES AND A BRAND NEW HOME!
2008 marked the 30th anniversary for the company, and it was celebrated by making the biggest move yet. The family owned business purchased a 5 acre site immediately to the West of where it had been doing business for the past two decades, in addition to the 2 acre marina facility on the Black River directly across the street. A 10,000 square foot warehouse facility on the new site underwent an extreme makeover, with extensive renovation and structural changes to become the new PMI Boat Shop!
3735 Colorado Avenue
Sheffield Village, Ohio USA 44054
440-949-6151
440-949-6482 Fax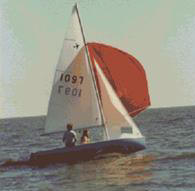 Dick and Debbie Parker sailing their Jet 14 built by Parker Bros. Fiberglass, in 1976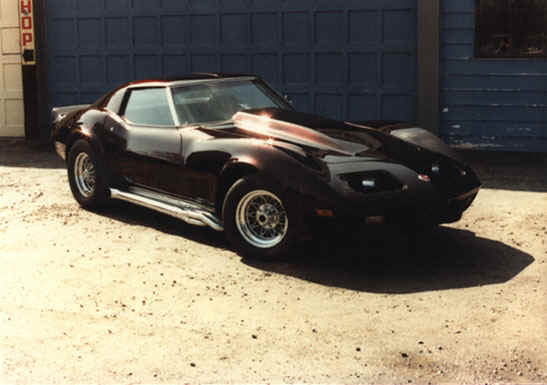 A Corvette heavily customized at Parker Bros. Fiberglass sometime in early 80's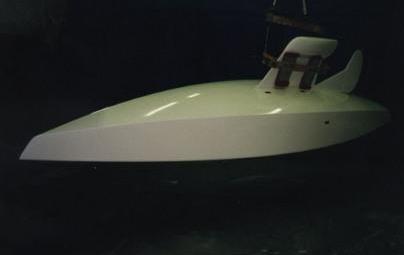 Star Class sailboat (Olympic Class) freshly faired at Parker Marine Inc.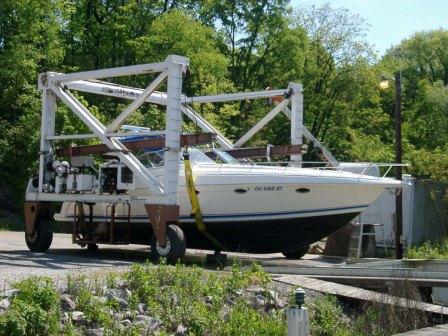 41' Sport Cruiser being launched at our Black River Launch site for sea trials following major repairs.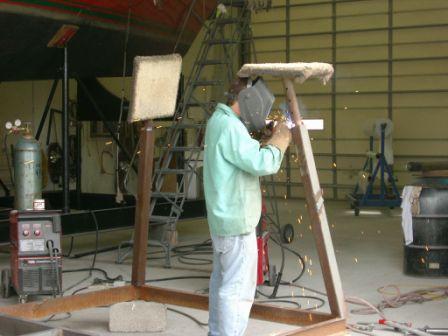 Our "in house" engineering department performing a "M-R" (modified redesign) on a sailboat cradle.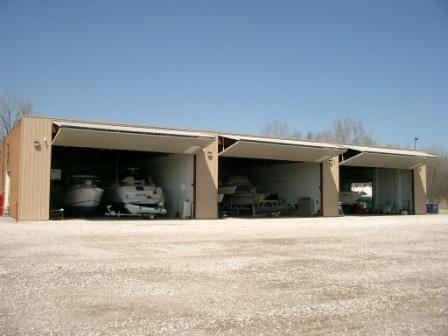 This is our new 10,000 square foot boat shop (really big doors)